My first novel, Price's Price, is now on NetGalley. NetGalley is a website where reviewers can download ebooks for free and post the reviews on NetGalley and elsewhere. It will be interesting to see how it does in general, but readers of this blog can click here to read the book and post your review. NetGalley will insist you sign up for an account, but the sign-up process is painless.
Here's what the book is about:
Stanley Price has dreamt since childhood of exploring the world. But, when the army posts him to Hong Kong in the 1960s, this officer, scoundrel and rake falls for the glamour, the girls and the gung-ho attitude. Swept along and seduced by this free-wheeling city, he is sucked into a delightful vortex of beer, women and bribes. His dreams remain ever-present but out of reach. Until, that is, he falls for a young lady who could be his redemption – or his nemesis.
And here's the cover, which is by a UK company called SpiffingCovers – and Stanley is a spiv so would approve.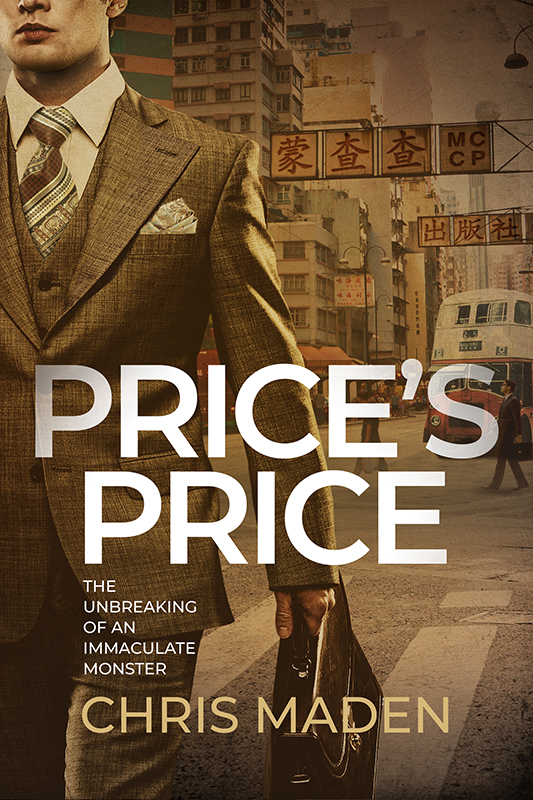 I hope you enjoy the book, but, even if you don't, please post a review.
I've decided to self-publish this book. It will be available on the usual places – Apple, Amazon, Google and most other sites for e- and real books. You can follow the saga of my nascent career as a publisher by signing up to my newsletter. If you didn't know there was one, scroll down on the main page of this blog.